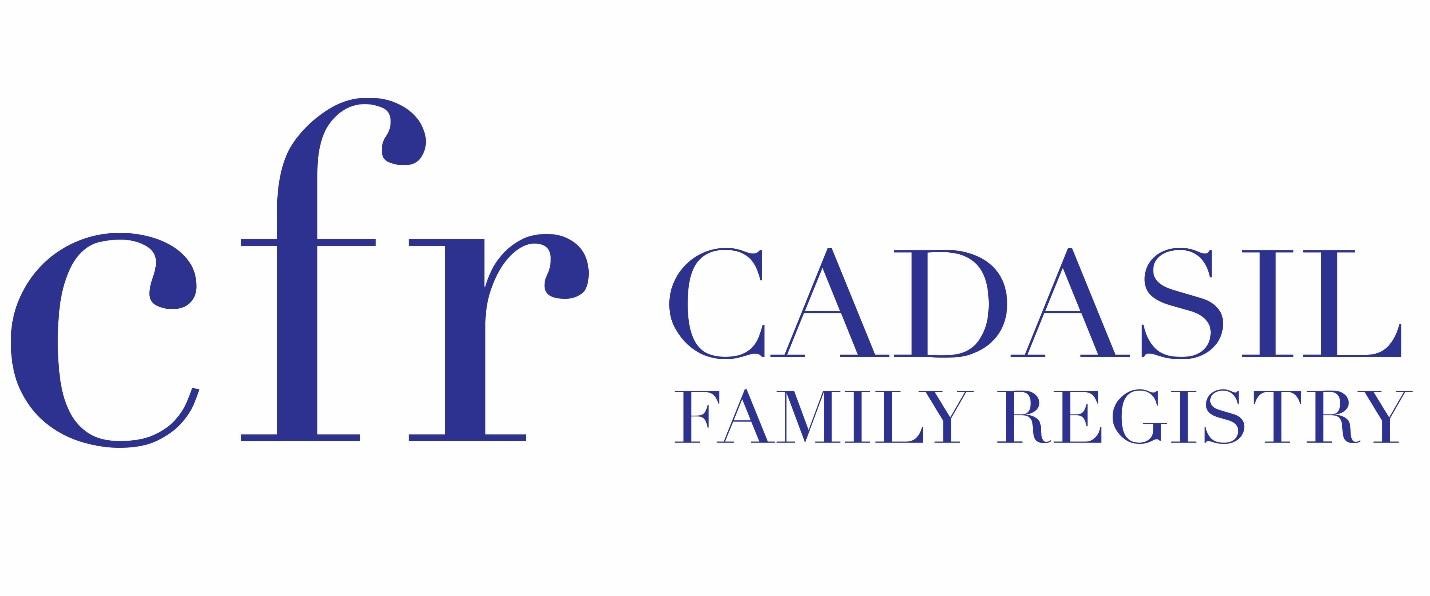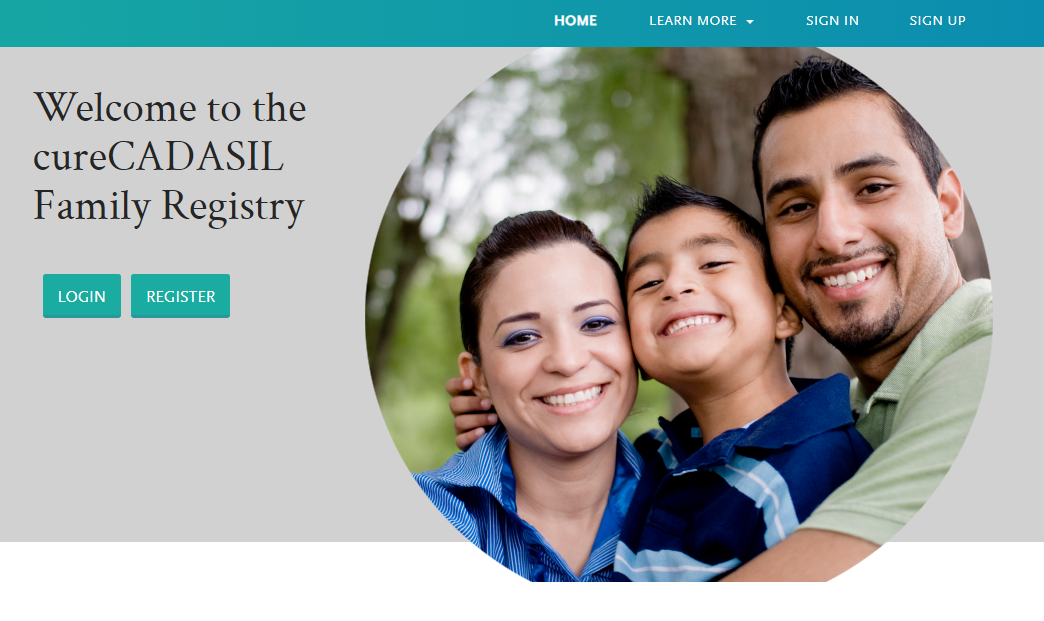 You can increase understanding of CADASIL and improve the lives of those living with CADASIL by joining the CADASIL Family Registry.
The CADASIL Family Registry is unique in that it not only helps researchers find new, effective treatments and identify possible participants for upcoming clinical trials and research studies, but it also allows YOU to see the anonymous data when you join the registry. The CADASIL Family Registry gives all stakeholders, from researchers, physicians, pharmaceutical partners to family members, a better understanding of CADASIL, the CADASIL community, and current research and advocacy efforts.
The CADASIL Family Registry is a secure patient-reported registry. By joining the Registry, you will help researchers, pharmaceutical companies, and doctors seeking to:
Because you will have access to de-identified, anonymous data in the Registry, you can learn more about CADASIL, including:
What symptoms are individuals with CADASIL experience most?
How do others with CADASIL manage the disease (i.e, common medications or procedures)?
What age do people start experiencing symptoms or are diagnosed?
How has CADASIL impacted other families living with this disease?
Information regarding clinical trials and studies for which you or members of your family may be eligible
Your participation is voluntary and your individual information will always be kept confidential. All of the data you provide will be entirely de-identified (anonymous). This means that if you're potentially eligible for a  CADASIL clinical trial or research study based on your de-identified CADASIL registry data, researchers will contact the Registry first.  We will follow up with you and, if you would like to learn more, will connect you with the interested research organization.  You will never be contacted by anyone but Registry staff. YOU own your data, which means you can opt out of the Registry at any time.
You may have already joined a CADASIL registry. Joining more than one registry is ok. Unique features of the CADASIL Family Registry are:
YOU have access to the de-identified (anonymous) data. So when you join you can see others' anonymous data and learn more about how others with CADASIL are affected
You can invite family member who are linked to your account (anonymously). This will help researchers looking for large CADASIL families.
You can upload medical records, especially your genetic test results. The specific genetic mutation on your test results, may be valuable information for potential treatments targeted specific mutations
For a rare disease, every person counts. The more participants and data, the more significant its impact, and size is critically important for clinical trials and research studies. The CADASIL Family Registry will show researchers we are READY to participate in research to help find an effective treatment and cure for CADASIL. Join the CADASIL Family Registry and COUNT for CADASIL.
A partnership between Invitae, cureCADASIL and CADASIL Physician Network.
Help Envision the Cure, Embrace the Challenge!