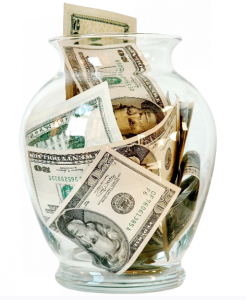 Looking for ideas on how to help raise money for cureCADASIL Association toward our goals and mission? Here are some suggestions. We welcome yours, so please share them with us by emailing us at: info@curecadasil.org
Gifts: Looking for the perfect gift for someone on your list? Making a donation to cureCADASIL Association in honor of someone touched by this disease is a loving gesture.
GoodSearch.com: Join GoodSearch to raise funds for cureCADASIL Association! GoodSearch donates money to your favorite cause when you search the Internet, shop online or dine out at local restaurants! Use GoodSearch.com to search the Internet and they donate a penny per search to your cause. Use GoodShop.com when you shop online and they donate a percentage of every purchase and offer over 100,000 coupons to help you save money too! Sign up for their GoodDining program and they'll donate a percentage of your restaurant bill when you eat at any one of thousands of participating restaurants. It's really easy; it's FREE, and turns simple everyday actions into a way to make the world a better place. Please sign up today to help support cureCADASIL Association! Go to www.goodsearch.com/nonprofit/cadasil-association.aspx to get started.
Make Change for Charity: Toss that spare change from your pocket or purse into a container. Once every few months, locate a Coinstar machine at your local grocery or discount store and donate the cash you receive back to cureCADASIL Association. This would also work well in a school setting.
One Thing I can Do: Your days are busy, and if you have CADASIL, sometimes filled with painful symptoms. Instead of thinking of all the many ways you can help make a difference, pick just one and follow through on it. One person doing one thing can help toward awareness and ultimately funding toward a cure.
Know someone who owns a business? Make a call today and ask if the business could host an event to benefit cureCADASIL Association. Many businesses in our communities are willing to partner with a good cause. One example: An ice cream shop allowed a charity to display their sign next to a receipt fishbowl by the cash register for one day. Patrons "donated" their receipt. The charity was given 5% of total receipts for the day! A restaurant in your area may be happy to do this with you!
Another example: A friend who sells products through home parties donated a percentage of sales at a party organized by a member of the charity. Make that call today!
Garage sale: After the holiday season, clean out those closets and pick a date for a spring or summer garage sale! Enlist friends and neighbors who may want to help, and have fun together while supporting cureCADASIL Association.
Electronic donations are always welcome and greatly appreciated at: www.curecadasil.org/donate
This information was initially featured in the May 2013 issue of EMBRACE newsletter published by cureCADASIL Association.  Thank you to everyone who has taken action to support the Mission of cureCADASIL Association!