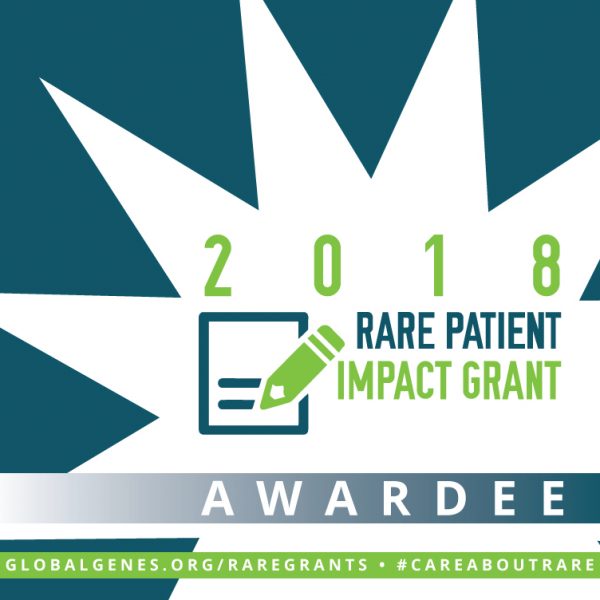 cureCADASIL was awarded a 2018 Global Genes RARE Patient Impact Grant to support expansion of the CADASIL Connection Webinar Series! CADASIL Connection is a webinar speaker series of researchers and clinicians from the CADASIL community invited to present their work in CADASIL. With the help of Global Genes, cureCADASIL will be able to educate researchers, clinicians, and patients on current research in CADASIL. Additionally, with the support of this grant cureCADASIL will be able to launch a new CADASIL Care webinar in late 2018 on topics of importance to patients and families. Look for communications from us in the near future to help decide potential webinar topics!
Global Genes initiated this grant program in 2016 to support rare disease organizations looking to fund projects that will make a difference in the lives of rare patients and caregivers in the US.  cureCADASIL is a
Global Genes RARE Foundation Alliance partner
and was previously awarded a Rare Patient impact grant in 2016 to increase awareness of the
CADASIL Family Registry
via local meet ups or "Registry Rallies" which took place across the United States.