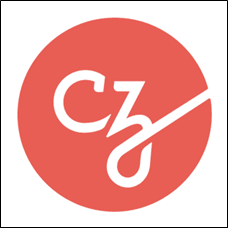 cureCADASIL and a team of researchers have been awarded a $1M grant for their collaboration titled "CADASIL-centered Modeling of Immunovascular Neurodegenerative Disease" as part of the Chan Zuckerberg Initiative's Patient-Partnered Collaborations for Rare Neurodegenerative Disease – a program that supports work by patient communities and scientists to accelerate research in the fight against rare diseases. The $200K in funds awarded to cureCADASIL over the next 2 years will help strengthen patient engagement, drive enhanced educational and communications activities, and support the research team in their effort to make breakthroughs that will benefit the CADASIL community.

The coordinating research PI, Fanny Elahi, MD, PhD, Assistant Professor of Neurology, Neuroscience, and Pathology and Molecular and Cell-Based Medicine at the Icahn School of Medicine at Mount Sinai, will receive $800K over the next 2 years. Dr. Elahi will lead a multi-disciplinary team to build cellular models of CADASIL using patient-derived cells to reverse engineer the disease and discover new therapeutic targets. They will employ two complementary in vitro models of human brain vasculature derived from patient stem cell lines to recreate the early instigating events of the condition and longitudinally map disease progression with single-cell resolution. In this unique experimental approach, CADASIL patients can participate in research at the bench rather than only in the clinic, making us partners in this truly translational work.  
Thank you, CZI! We look forward to implementing new initiatives and aiding the research team with this support in 2023 and beyond!