The following link will take you to the recorded August 2017 CADASIL Connection webinar. You will be asked to enter your name and email to access this recording. The sound quality is low for the first several minutes due to the volume of callers entering the webinar. The sound quality is excellent for the rest of the webinar.
Li-Ru Zhao, Ph.D., M.D.
"Exploring a Therapeutic Approach for CADASIL: The Efficacy of Bone Marrow Stem Cell Factors in Brain Repair"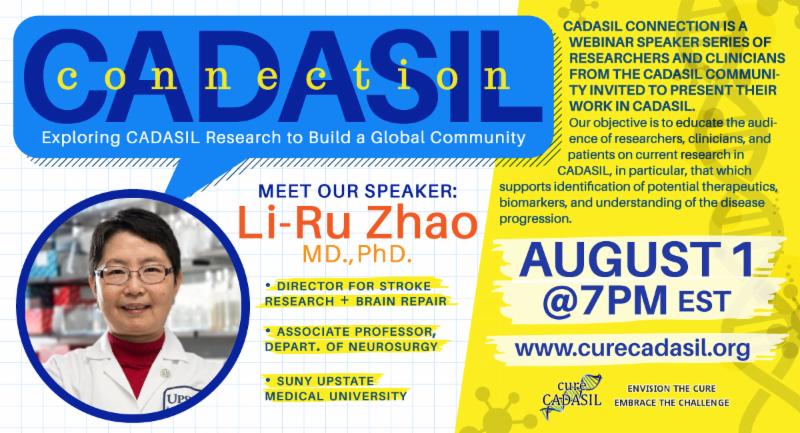 What's next?
Please stay tuned for information on our October 2017 webinar
when CADASIL Connection will host speaker
Dr. Manfred Boehm, M.D.
Principal Investigator at NHLBI/NIH for the CADASIL Disease Discovery Study