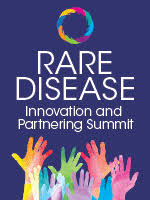 www.raredisease-summit.com
cureCADASIL partnered with Geisinger Health System to present on the ClinGen Data Sharing Program at the Rare Disease Innovation and Partnering Summit in Boston, MA on June 14,2019.
CBI and EBD Group, along with support from the Alliance for Regenerative Medicine, Global Genes and MassBio, hosted this Summit, which is a platform designed to increase chances of therapeutic success for drug developers, patient groups, and investors within the rare disease marketplace.
Sandra Talbird, MSPH (cureCADASIL) and Julianne Savatt, MS, LGC (Geisinger) presented "Patient Data Sharing of Genetic and Health information Informs Genetics Discovery and Fuels Research" to summit attendees.  This presentation highlighted the Clin Gen program to support rare disease research and the benefits of the GenomeConnect team at ClinGen working with advocacy groups including cureCADASIL to offer patients a structured way to share their genetic and health information. See the presentation on our website.
For CADASIL, this data sharing program has demonstrated CADASIL patients are an important source of novel genomic data. 33% of variants shared from cureCADASIL participants have not been shared with the ClinGen database before.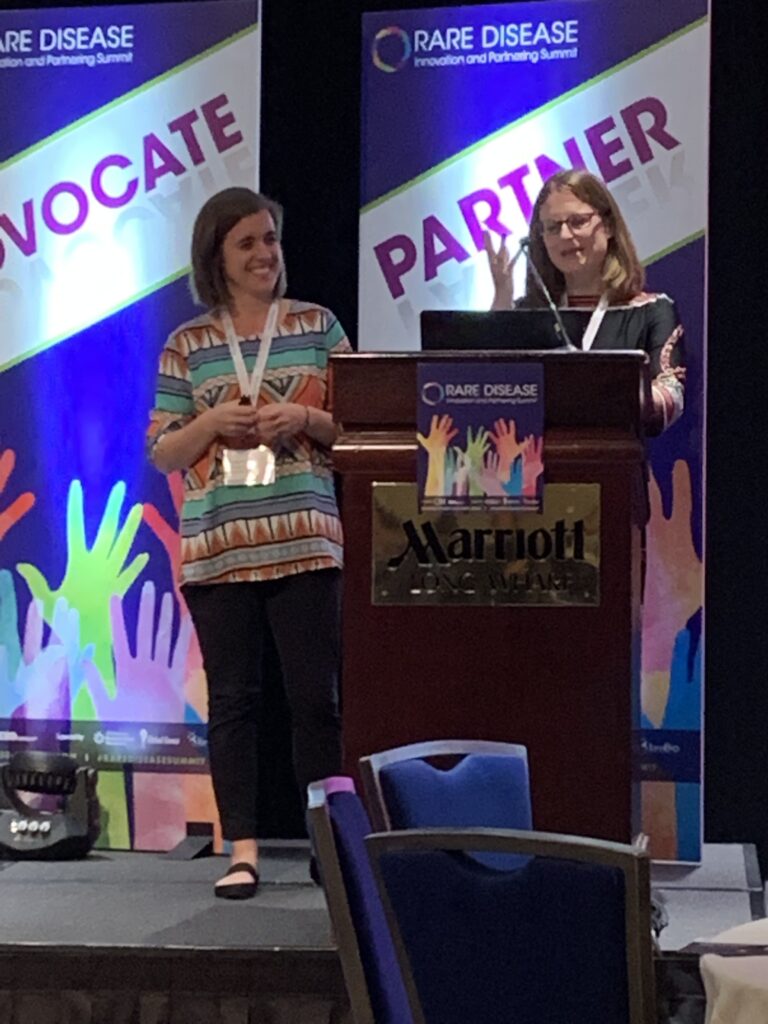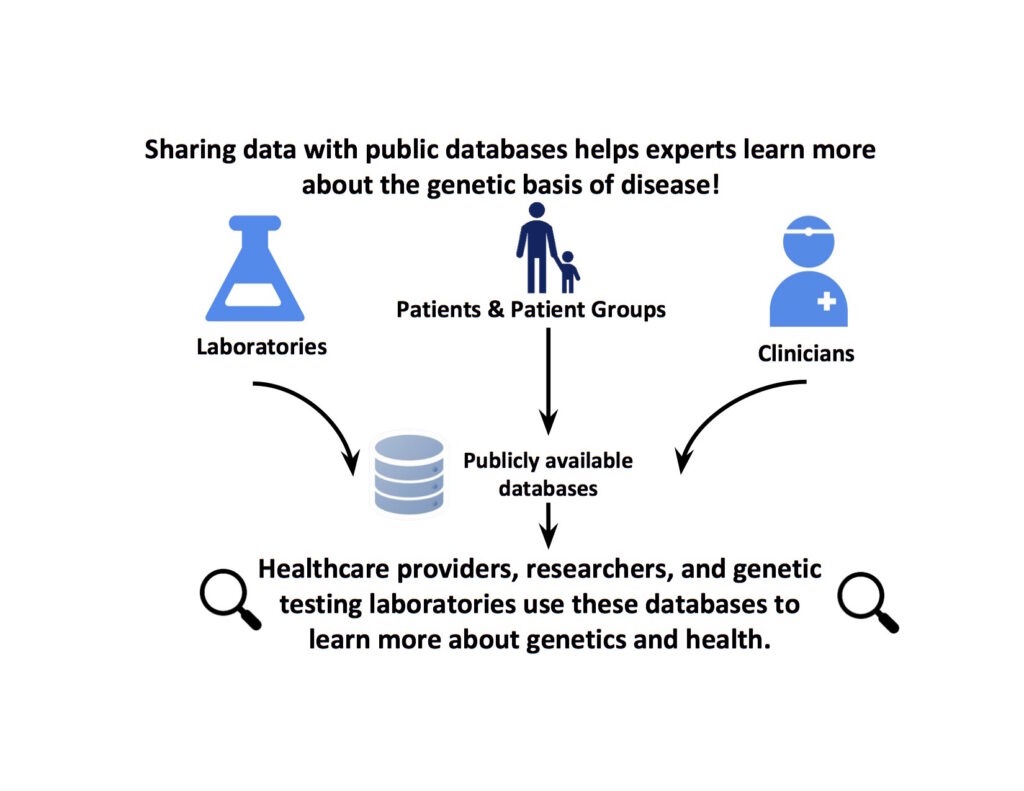 Several key goals support the overall mission of ClinGen which is building a genomic knowledge base to improve patient care:
●          Share genomic and phenotypic data between clinicians, researchers, and patients through centralized and federated databases for clinical and research use.
●          Develop and implement standards to support clinical annotation and interpretation of genes and variants.
●          Develop data standards, software infrastructure and computational approaches to enable curation at scale and facilitate integration into healthcare delivery.
●          Enhance and accelerate expert review of the clinical relevance of genes and variants.
●          Disseminate and integrate ClinGen knowledge and resources to the broader community.
If you are interested in participating in the ClinGen data sharing program to advance research on CADASIL variants, locate your genetic test results and click here for details on how to enroll. Participating in data sharing gives patients the option to receive up to date variant interpretation with two updates already identified. Join today.
Patient data sharing of genetic test results is pushing the needle forward on research for rare genetic diseases like CADASIL!
cureCADASIL.org – August 2019