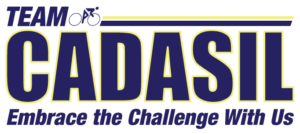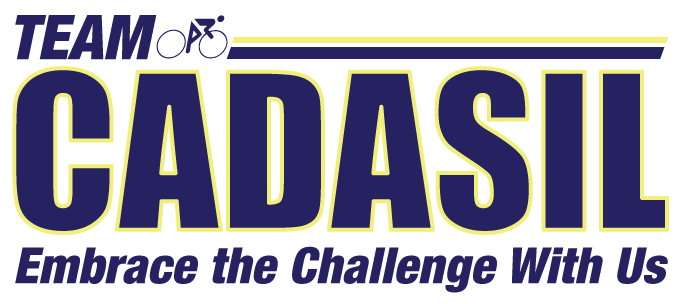 On June 8, 2019 a team of rare disease warriors gathered as Team CADASIL to ride our first Million Dollar Bike Ride (MDBR)!  It was an early morning as my co-chair Michael Kennedy, his wife Michelleand I drove through downtown Philadelphia.  We gathered anxiously with the Team CADASIL riders at Highline Park outside the University of Pennsylvania Orphan Disease offices.  Before 8am there was hugging, picture taking and scrabbling to get bikes where they needed to be.  It was such an overwhelmingly positive feeling for cureCADASIL to be partnered with the UPenn Orphan Disease Center for this event. We were waving the Team CADASIL sign high for all to see. The starting line was filled with supporters from all the rare disease teams and there was so much energy in the air as the cyclists began their rides. Team CADASIL riders rode in the 13 mile and 34 mile rides, they all finished the race and were amazing warriors for rare disease.  Check out all the pictures in our race day video!
In addition to Team CADASIL riders, I have to brag about our Team CADASIL supporters! There were 9 CADASIL fund giving pages set up through UPenn.  These dedicated volunteers advocated for funds to be given directly to CADASIL research through this event.  Without this support from all over the country we would not have reached our goal!  If you are interested in being a champion for the 2020 MDBR Team CADASIL please visit our MDBR information page.
So, now for the best news! Thanks to all of the above supporters and HUNDREDS more donors, the MDBR CADASIL research fund raised $51,000!  With the $30,000 in matched donations offered by UPenn, the grand total was $81,000!  If I could insert fireworks here I would! The CADASIL community went above and beyond to make sure there would be a CADASIL research grant supported by this event.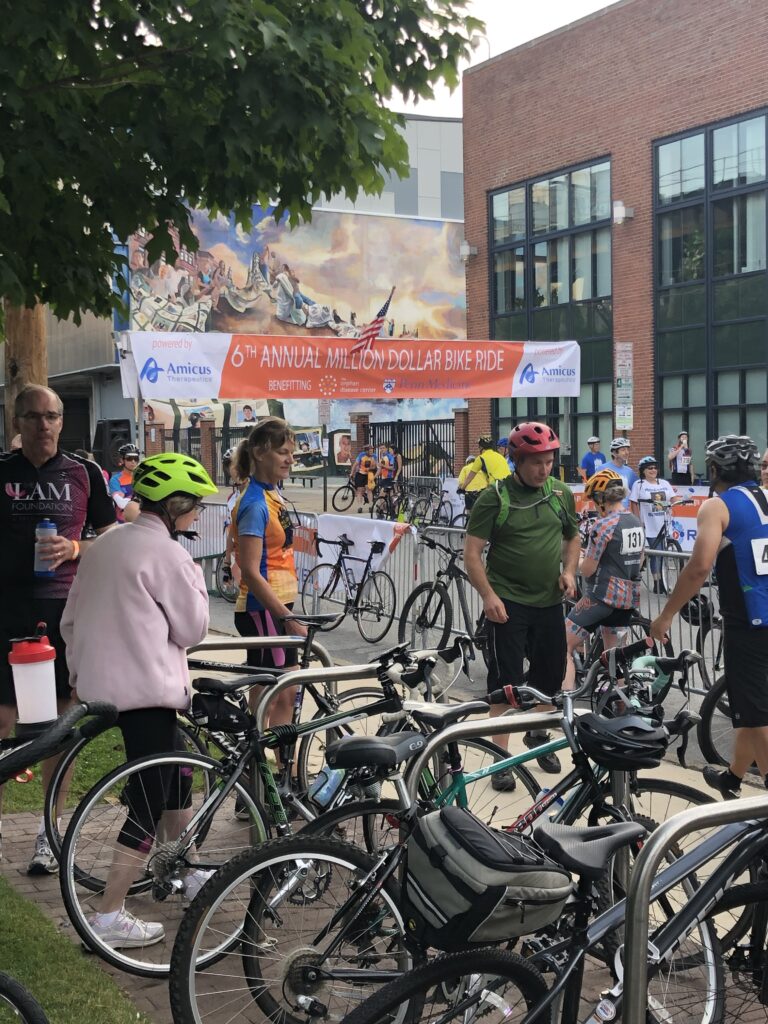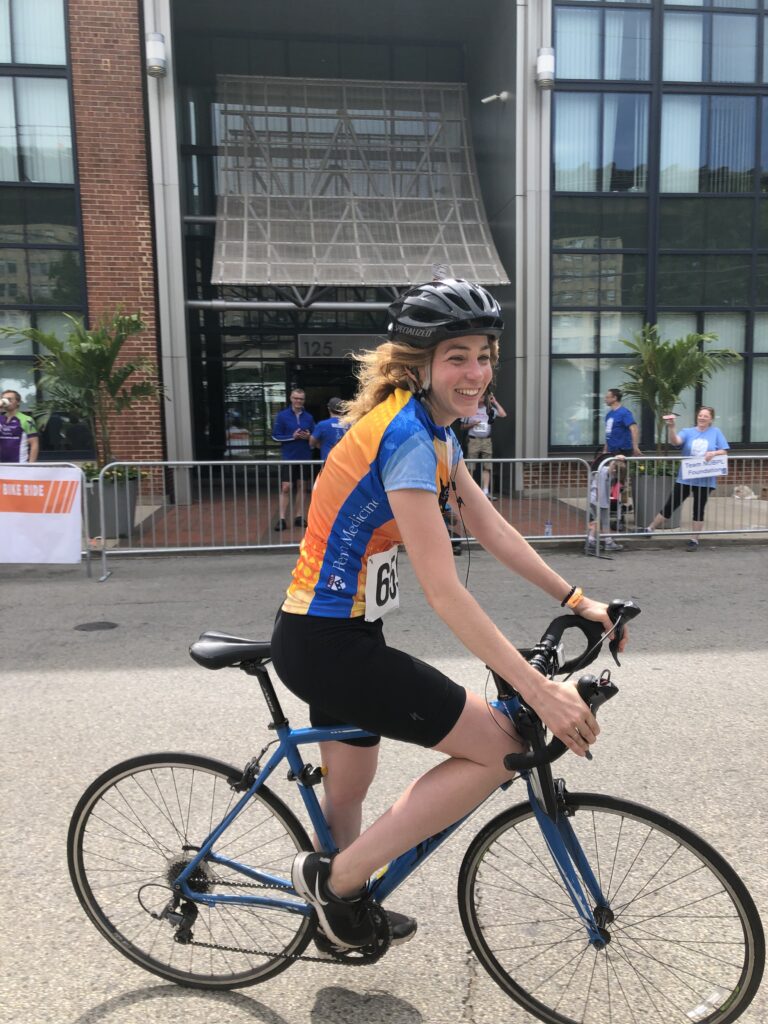 In the Fall of 2020 the team at UPenn and a team of experienced CADASIL leaders reviewed the proposals submitted for this funding. We were excited it was a competitive grant so everyone participating could feel assured the best science for CADASIL was being funded. Fabrice Dabertrand, PHD at the University of Colorado was awarded the $81,000 for CADASIL research in his lab.  Click to learn more about the research funded please visit Fabrice Dabertrand research.  To learn more about Dr. Dabertrand's previous research, you can visit https://www.ncbi.nlm.nih.gov/pmc/articles/PMC4993587/
Overall the Million Dollar Bike Ride was such a success!  If you want to be part of the excitement, you can support the 2020 Million Dollar Bike Ride now! 
Our Team CADASIL MDBR champions!
Conquer CADASIL – Kennedy Family
Dorothee Schoemaker Rides for CADASIL
The Carney Family – Jack Carney
Cayla and Sandy Ride for CADASIL
Remembering Sean White – Lori Rolovich
For Keyastee Ishmeal NJ Walk for CADASIL Awareness – Crystal Dickerson
In Honor of Freddie – Thelma Madhok
Michelle Rides for Steve – Michelle McGuinness
NC CADASIL Awareness 5k – Sandra Talbird
Becky Preston
Bud Preston
Beth Kenderski
Kevin Kulp
Cayla Carney
Sandy Montville