The cureCADASIL Association announces that the National Center for Health Statistics has designated a specific ICD-10 code for CADASIL, a dominantly inherited genetic stroke disorder. The designation of the ICD-10 code resulted from a combined effort of the cureCADASIL team and Scientific Advisory Board, CADASIL researchers, specialists, and the CADASIL patient community. The new ICD-10 code (I67.850, CADASIL) in a new subcategory (I67.85, Hereditary cerebrovascular diseases) will take effect on October 1, 2018. Until now, CADASIL was included in various ICD-10 codes for vascular dementia, stroke, epilepsy, and other specified cerebrovascular diseases, none of which accurately captured the genetic cause or inheritance pattern of the disease, the body system primarily impacted, or the severity of this distinct genetic disorder.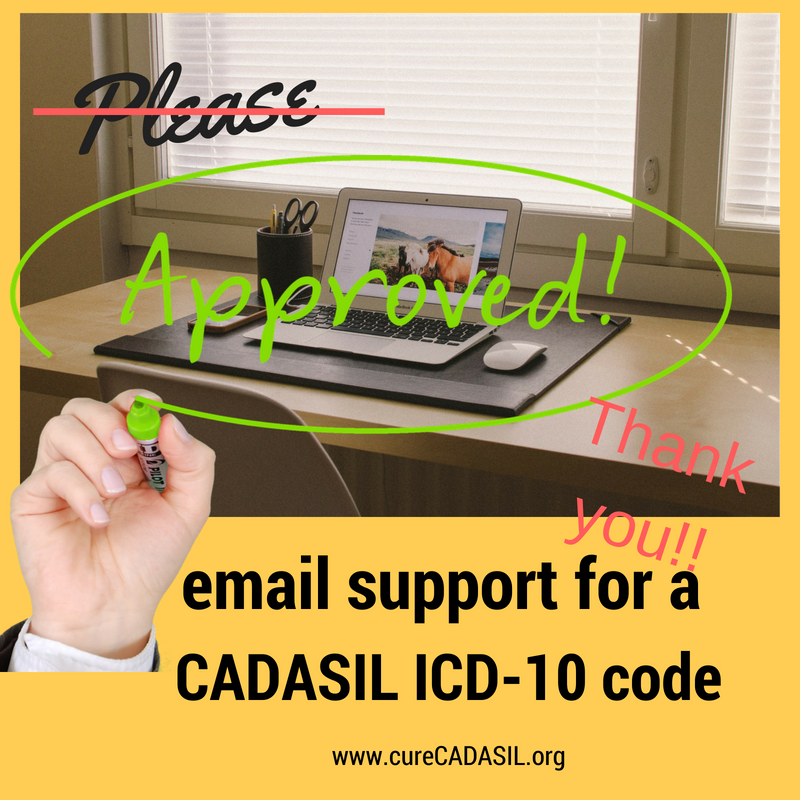 The dedicated ICD-10 code for CADASIL will allow for epidemiologic research, determine true prevalence and morbidity and mortality rates, recruit patients for clinical trials, track outcomes of clinical interventions, and develop protocols for standard of care. The decision is based on a proposal cureCADASIL and SAB member, Dr. Swati Sathe, submitted to the CDC (Centers for Disease Control and Prevention) ICD-10 Coordination and Maintenance Committee that was presented and reviewed at the public meeting on March 8, 2017.   Former cureCADASIL Trustee Janice Ragazzo also played a crucial part in advocating for  this update to the ICD-10 code, attending the public meeting and taking many letters of support to Washington DC for Rare Disease Day in 2017.  "We are grateful to everyone who joined with cureCADASIL to make the new ICD-10 code a reality, including the clinicians who contributed their expertise, many volunteers who dedicated their time, and the hundreds of individuals who contributed letters of support," said Nancy Maurer, President, cureCADASIL.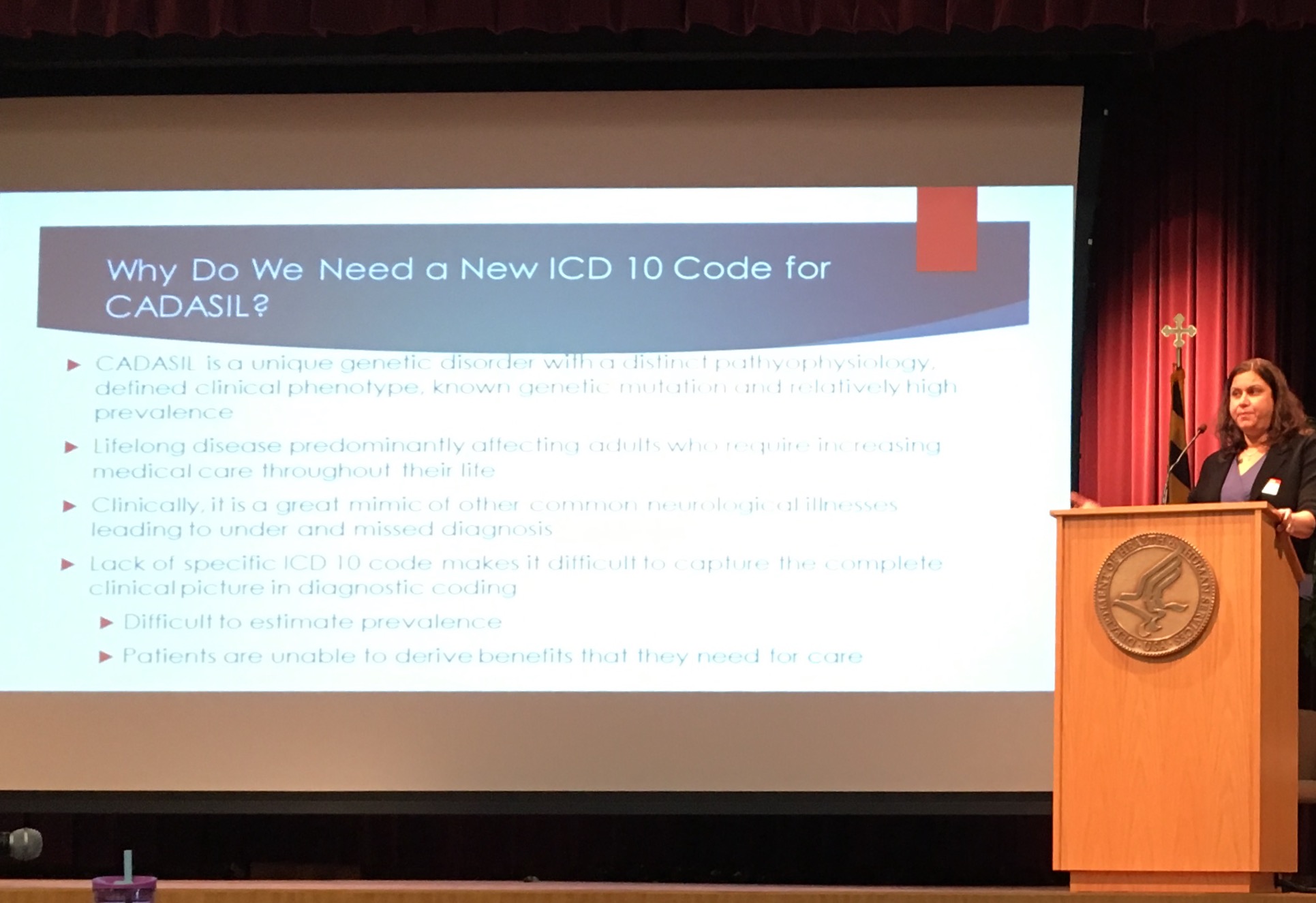 An ICD-10 code for CADASIL is now included in the updated ICD-10-CM release, which is described on the CDC web site (https://www.cdc.gov/nchs/icd/icd10cm.htm), and available via links to the CDC FTP server, as well as being available from the CMS web server (https://www.cms.gov/Medicare/Coding/ICD10/2019-ICD-10-CM.html).
The ICD-10 is the 10th revision of the International Statistical Classification of Diseases and Related Health Problems (ICD), a medical classification list from the World Health Organization (WHO). ICD-10 codes are used to document an individual's medical condition for epidemiology, research, health insurance billing and reimbursement, and administration. 
Published cureCADASIL.org
July 9, 2018