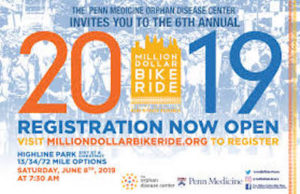 The 6th Annual Million Dollar Bike Ride takes place on June 8, 2019. This year cureCADASIL has partnered with Penn Medicine Orphan Disease Center to participate in the Million Dollar Bike Ride! All donations will be matched, dollar for dollar, up to $30,000, by Penn ODC to fund a new research grant for CADASIL!
Ride with Team CADASIL!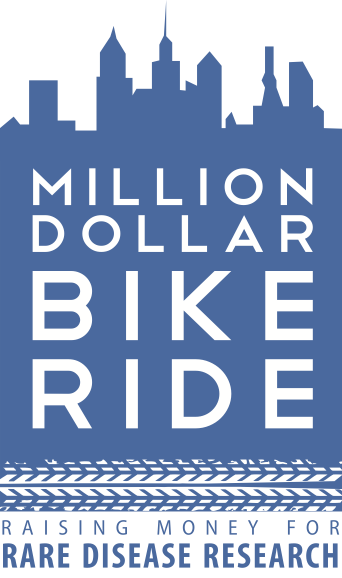 The Million Dollar Bike Ride brings over 500 cyclists and volunteers to Penn's campus to ride either 13, 34, or 72 miles starting in the city, and ranging across the Greater Philadelphia region.   In four years, the Million Dollar Bike Ride's 25+ teams have raised over $6.4 million to fund research grants on the rare diseases they represent.   The Center for Orphan Disease ensures that 100% of the funds raised goes towards these pilot grants, with no overhead taken out. If you are interested in riding with Team CADASIL, registration is now open!
Our timeline is short to reach our overall goal of raising a minimum of $20,000 by June. Support Team CADASIL  – ride with us, create your own giving page and share this event with friends and family and through social media. We need everyone's support! $5, $10, $25 – every gift matters!
http://givingpages.upenn.edu/CADASIL
cureCADASIL.org – January 2018