Jax
Weston-super-Mare, England, UK
Age 40 at diagnosis of CADASIL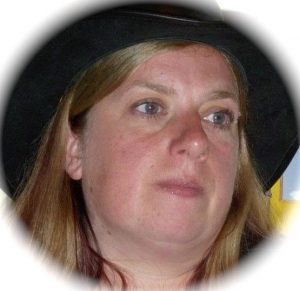 I was officially diagnosed with CADASIL on Oct 10th, 2012. I am 40 years old and show no symptoms of the disease at all. My mum is 60 and was diagnosed with CADASIL two years ago after lots of guess diagnoses from doctors. My mum has had four strokes and several (unconfirmed) TIAs. She has suffered with migraines, numbness, severe depression, and mood disorders since I can remember. My granddad died at aged 64 from a massive stroke after suffering several TIAs and having Alzheimer's. We now believe he had CADASIL but we can't prove this. He suffered with migraines and depression but didn't talk about it.
After my mum's diagnosis (which she received via letter due to an administration error), my sister had the genetic blood test, as she has always suffered migraines. She has two kids so wanted to test. She got her results last year in person and tested negative. I originally decided not to test as I have no children and never suffered any symptoms. Then I decided I wanted to find out, as I was getting stressed thinking about it. I had genetic counseling beforehand (I was told by my counselor that I had good knowledge of the disease and could go right ahead and have the test done). It took six weeks for the results to come back, and I had to attend the clinic for results in person.
I had decided I would give up smoking on "results day" no matter what. Needless to say, I tested positive for the Notch 3 gene abnormality and I have CADASIL. I asked to be referred to a specialist so I can find out more in-depth about the disease, as I feel different from others because I have never shown any symptoms (as yet).
I feel like I'm living with a time bomb inside me not sure when or if it's going to go off. I did give up smoking on the 10th of October and am still not smoking. I've started to take 75 mg of aspirin daily (my GP "Googled" CADASIL and told me start taking it). I'm doing all I can to lower my risk of stroke. I have lower than average blood pressure, low cholesterol, and I have lost 1-1/2 stone this past year.
I am still coming to terms with my diagnosis and feel like I'm going through a stage of bereavement. My mum says she knows how I feel, but it's hard to talk to her about it as I get upset seeing her going slowly downhill and her memory fading. I don't wear bracelets so I have a CADASIL medic alert tattooed on my inner wrist/arm to alert medics not to give me thrombolysing drugs in case of stroke. I'm told with CADASIL that certain blood-thinning drugs can make situation worse.
This story was contributed and initially featured in the May 2013 issue of EMBRACE newsletter published by CADASIL Association. Thank you Jax for sharing your story and helping others with CADASIL.