Emma
Cairns, Queensland, Australia
Age 37 at diagnosis of CADASIL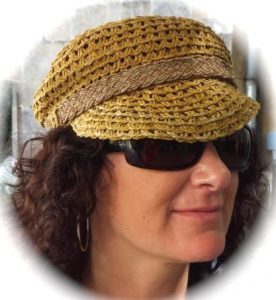 I was diagnosed with CADASIL three years ago when I was 37 years old, after suffering a TIA at work. I had always known something was not quite right after my first complex migraine at age 16. I had trouble with numbers, and my concentration and memory were sometimes terrible. (Still are!)
My mum has advanced CADASIL, and both my uncle and grandfather have died from it. I think my  brother may have it too, as he had his first complex migraine a couple of years ago, but he doesn't want to be tested. I have had a few appointments with doctors and neurological "specialists," but they admitted to knowing nothing about this disease, so I self manage now. I take Vitamins B12 and D, Thyroxine and Iodine for my thyroid problem (I believe this disease has affected my pituitary gland, as I suffer with a lot of hormonal problems and sympathetic/parasympathetic nervous system problems), fish oil for depression, and I have cut out processed foods, carbs, and sugars from my diet. I also drink at least 2 liters of water a day. If I do not eat and drink this way I find it affects my health massively, causing headaches, tiredness, and confusion.
I had a nervous breakdown when I was diagnosed, and it has taken two years to come to terms with this. But knowing my life will be different than how I imagined it would be a few years ago has made me grab my life by the throat, live every day, plan for my future, love my friends and family, and never ever take anything — especially my health — for granted. It has given me the drive to develop my own business and sort my life out, rather than partying my life away and throwing my money at rubbish, as I was doing a couple of years ago. Knowing I have this has changed my life more than I ever thought it would, but I'm not going to let it ruin it just yet!
This patient story was initially contributed and featured in the May 2013 issue of EMBRACE newsletter published by CADASIL Association. Thank you Emma for sharing your story to help others with CADASIL!