Blog Archives: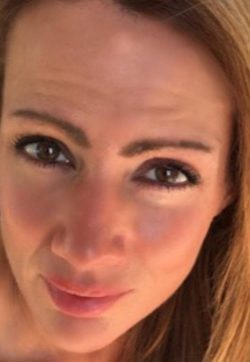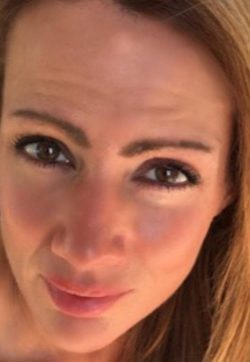 Tami
Kansas, USA
Age 44 at diagnosis
Editor's Note: Tami was confirmed for having the CADASIL mutation in early September 2017, and shared her story a short time later. Thank you, Tami, for your willingness to talk about this so soon. (This piece is edited from her posts in CADASIL Support Group on Facebook.)
Tami's Story:
Although I expected to hear that I had CADASIL, actually being diagnosed was still tough to swallow. Once I thought about it, though, I realized that nothing has really changed. Yes, I have it. Does that make me any different than I was before the diagnosis? Absolutely not. Since it's a condition we are born with, why should me knowing change who I am? The only difference is that now I know, so I have the opportunity to make healthier decisions and try my best to avoid stress and things that can expedite symptoms.
I've been healthy my whole life, but after a recent TIA, I realized something was wrong. By continuing to eat healthy, exercise, and try to minimize stress, why can't I still be as healthy as possible? I realize each person is different and has various symptoms, but I believe a positive attitude plays a huge part in being healthy. I believe there is hope. We can't change the fact that we have this disease, but by realizing we've always had it–it didn't just show up out of the blue—we can at least try our best to get through it.
I find comfort in knowing that I've been ok for this long, and that it was bound to rear its ugly head eventually. Ignorance can be bliss, but knowledge really is power. We can't control the disease, but why give in and let it control us?
I'm sure some people reading this are thinking to themselves, "Just wait… You may not feel this way next month, next year, etc." I certainly don't expect things to be easy, but why complicate it more by focusing on the negatives? Make the most of the positives in life and take control of what you can. Accepting I have this disease isn't the same as embracing it. Life isn't easy, but I firmly live by the belief that there are enough stresses that we can't control, so the best thing we can do is eliminate the stresses we can.
Every day is a blessing. Nothing is promised.
Jax
Weston-super-Mare, England, UK
Age 40 at diagnosis of CADASIL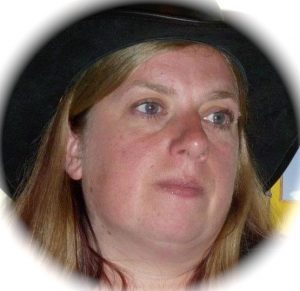 I was officially diagnosed with CADASIL on Oct 10th, 2012. I am 40 years old and show no symptoms of the disease at all. My mum is 60 and was diagnosed with CADASIL two years ago after lots of guess diagnoses from doctors. My mum has had four strokes and several (unconfirmed) TIAs. She has suffered with migraines, numbness, severe depression, and mood disorders since I can remember. My granddad died at aged 64 from a massive stroke after suffering several TIAs and having Alzheimer's. We now believe he had CADASIL but we can't prove this. He suffered with migraines and depression but didn't talk about it.
After my mum's diagnosis (which she received via letter due to an administration error), my sister had the genetic blood test, as she has always suffered migraines. She has two kids so wanted to test. She got her results last year in person and tested negative. I originally decided not to test as I have no children and never suffered any symptoms. Then I decided I wanted to find out, as I was getting stressed thinking about it. I had genetic counseling beforehand (I was told by my counselor that I had good knowledge of the disease and could go right ahead and have the test done). It took six weeks for the results to come back, and I had to attend the clinic for results in person.
I had decided I would give up smoking on "results day" no matter what. Needless to say, I tested positive for the Notch 3 gene abnormality and I have CADASIL. I asked to be referred to a specialist so I can find out more in-depth about the disease, as I feel different from others because I have never shown any symptoms (as yet).
I feel like I'm living with a time bomb inside me not sure when or if it's going to go off. I did give up smoking on the 10th of October and am still not smoking. I've started to take 75 mg of aspirin daily (my GP "Googled" CADASIL and told me start taking it). I'm doing all I can to lower my risk of stroke. I have lower than average blood pressure, low cholesterol, and I have lost 1-1/2 stone this past year.
I am still coming to terms with my diagnosis and feel like I'm going through a stage of bereavement. My mum says she knows how I feel, but it's hard to talk to her about it as I get upset seeing her going slowly downhill and her memory fading. I don't wear bracelets so I have a CADASIL medic alert tattooed on my inner wrist/arm to alert medics not to give me thrombolysing drugs in case of stroke. I'm told with CADASIL that certain blood-thinning drugs can make situation worse.
This story was contributed and initially featured in the May 2013 issue of EMBRACE newsletter published by CADASIL Association. Thank you Jax for sharing your story and helping others with CADASIL.
Emma
Cairns, Queensland, Australia
Age 37 at diagnosis of CADASIL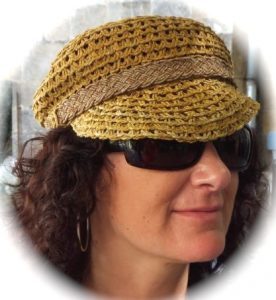 I was diagnosed with CADASIL three years ago when I was 37 years old, after suffering a TIA at work. I had always known something was not quite right after my first complex migraine at age 16. I had trouble with numbers, and my concentration and memory were sometimes terrible. (Still are!)
My mum has advanced CADASIL, and both my uncle and grandfather have died from it. I think my  brother may have it too, as he had his first complex migraine a couple of years ago, but he doesn't want to be tested. I have had a few appointments with doctors and neurological "specialists," but they admitted to knowing nothing about this disease, so I self manage now. I take Vitamins B12 and D, Thyroxine and Iodine for my thyroid problem (I believe this disease has affected my pituitary gland, as I suffer with a lot of hormonal problems and sympathetic/parasympathetic nervous system problems), fish oil for depression, and I have cut out processed foods, carbs, and sugars from my diet. I also drink at least 2 liters of water a day. If I do not eat and drink this way I find it affects my health massively, causing headaches, tiredness, and confusion.
I had a nervous breakdown when I was diagnosed, and it has taken two years to come to terms with this. But knowing my life will be different than how I imagined it would be a few years ago has made me grab my life by the throat, live every day, plan for my future, love my friends and family, and never ever take anything — especially my health — for granted. It has given me the drive to develop my own business and sort my life out, rather than partying my life away and throwing my money at rubbish, as I was doing a couple of years ago. Knowing I have this has changed my life more than I ever thought it would, but I'm not going to let it ruin it just yet!
This patient story was initially contributed and featured in the May 2013 issue of EMBRACE newsletter published by CADASIL Association. Thank you Emma for sharing your story to help others with CADASIL!
Courtney Colbert
Saucier, Mississippi
Age 21 at diagnosis of CADASIL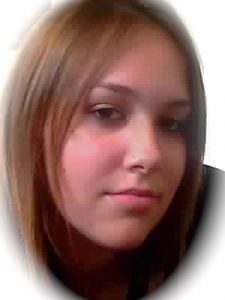 My Life with CADASIL
Life with CADASIL is a hard, painful and sometimes lonely battle. I struggle every day with headaches, some of them excruciating. I have dealt with them since I was nine. The hardest thing is moving on with my daily activity. Being a person who had a great memory at one time, I now find myself losing items on a daily basis. Notebooks, memory pads, and sticky notes help for now with my memory issues. But it is fading, it seems, with each excruciating headache. I work through the pain. I maintain a full time job in between several doctor's visits each month. Counseling, neurologist, eye doctor, etc. are monthly visits for me. I have to inform every person I come in contact with about my rare disease. I seem to drift from family and friends because of the somewhat hardships I have to go through. I live my life. But in the back of my mind I know I have already had two strokes before age 21, and my memory is fading so it's only a matter of time before it gets worse.
This story was originally contributed and shared in the March 2013 issue of EMBRACE newsletter published by CADASIL Association. Thank you Courtney for sharing your story with others, a wonderful way to advocate.