Blog Archives: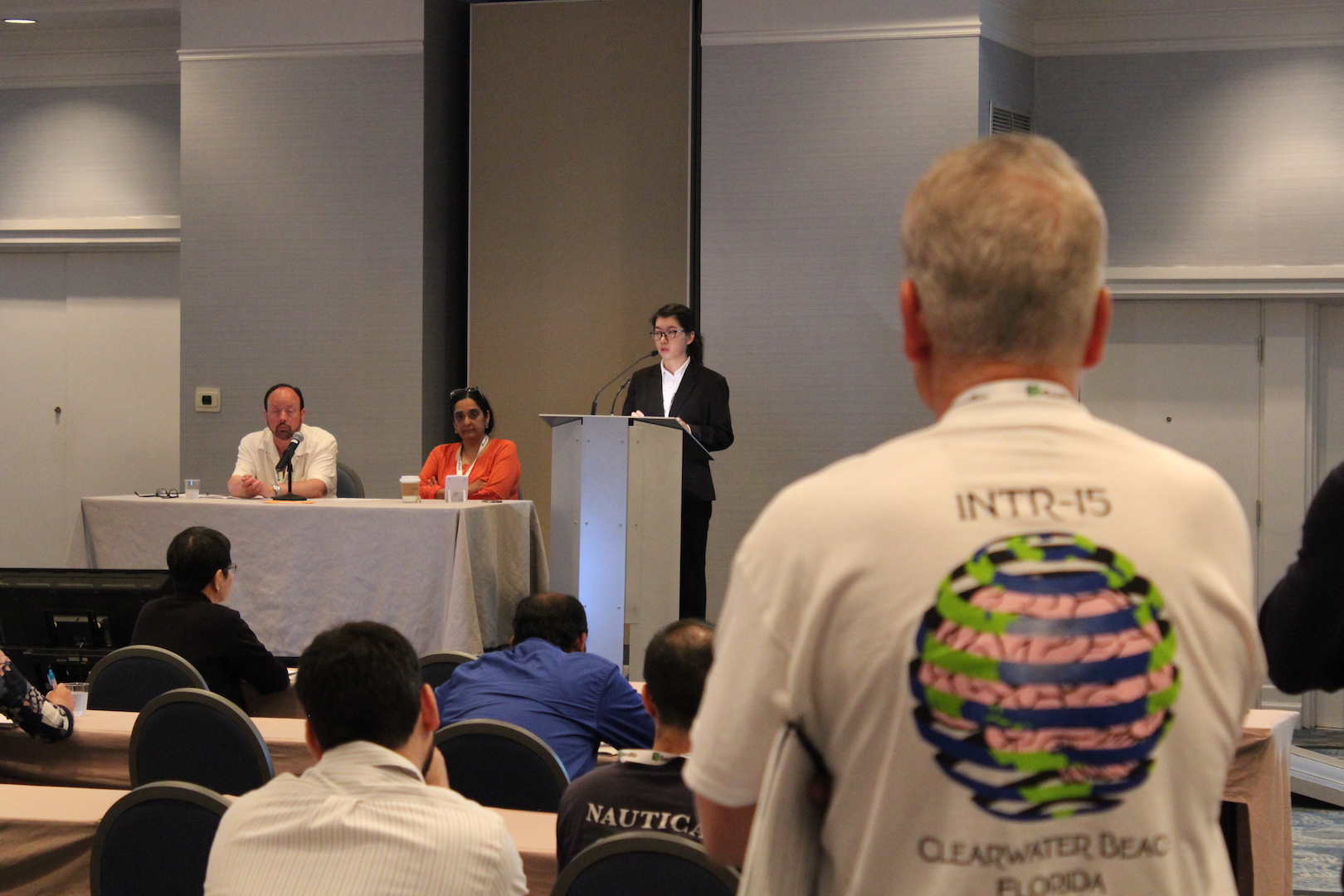 The cureCADASIL Association has furthered support of CADASIL research by sponsoring a student travel award to the 25th Annual American Society of Neural Therapy and Repair Conference (ASNTR), which enabled CADASIL research to be presented at the conference.  In 2018, this event was a joint gathering of both the American Society and the 15th International Symposium on Neural Transplantation and Restoration, giving CADASIL education to a broad group of researchers. In addition, CADASIL brochures were included in conference bags provided to each attendee of the conference and cureCADASIL acknowledged on the organizations website and program as a sponsor.
Dr. Suning Ping, a post-doctoral fellow in Dr. Li-Ru Zhao's lab at SUNY Upstate Medical University in Syracuse, received our student travel grant to present her work entitled "STEM CELL FACTOR AND GRANULOCYTE COLONY-STIMULATING FACTOR PROMOTE BRAIN REPAIR AND COGNITIVE FUNCTION THROUGH VEGF-MEDIATED ANGIOGENESIS IN A MOUSE MODEL OF CADASIL". Dr. Li-Ru Zhao's lab has recently demonstrated the efficacy of combining two hematopoietic growth factors. Stem cell factor (SCF) and granulocyte colony-stimulating factor (G-CSF) improve cognitive function, increase brain blood vessel density and increase neural network rewiring in a transgenic mouse model of CADASIL. Dr. Ping demonstrated that a third growth factor, vascular epithelial growth factor (VEGF), is necessary for SCF and G-CSF to function. By blocking VEGF with Avastin, the improvement in cognitive function, enhanced blood vessel density and enhanced neural network rewiring that was observed with SCF and G-CSF does not occur. Dr. Ping's results shed light on a key mechanism by which hematopoietic growth factors may restrict CADASIL pathology.
May 17, 2018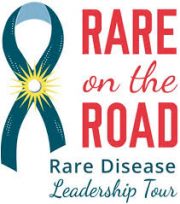 Nancy Maurer, cureCADASIL President and Trustee, attended RARE on the Road in Kansas City on June 5, 2017. This event, sponsored by EveryLife Foundation and Global Genes, focused on topics from Capacity Building to the Patients' Role in Drug Development, including breakout sessions and hands-on workshops. Attending this event enabled cureCADASIL to engage with other rare advocates and benefit from connecting with other disease advocacy leaders. Meeting and collaborating with leaders of other Rare Disease organizations was both encouraging and inspiring. The leadership teams of Global Genes and EveryLife Foundation brought such a refreshing perspective. Their energy and dedication to the Rare Disease cause is amazing and knowledge of the resources available so helpful. There was so much value in hearing speakers like Scott Hawley, a Stowers Institute Investigator and American Cancer Society Research Professor, talk about the importance of funding fundamental research for rare diseases and Lisa Schill discuss in detail how patient advocates can work with Congress to make a difference. The rare disease community is filled with wonderful leaders interested in collaborating to assist others on the journey with rare disease.
RARE on the Road succeeded in helping cureCADASIL leadership learn, grow and develop even more as activists for the CADASIL rare disease community!
CADASIL Forum
Five members of the Board of Trustees for CADASIL Association attended the CADASIL Forum Conference in Salt Lake City, Utah on September 12-14, 2012.  This conference of medical professionals was organized and sponsored by the Russell family.
While the CADASIL Association Board meets via conference call once a month, this was our first opportunity to get together in person since the association was formed in the spring. Trustees Frederica "Freddie" Schilling, Christi Lushbaugh, Barbara Hunt, Janet Mills, and Anne McGuinness shared information regarding the CADASIL Association and held the first official membership meeting the day after the conference.
Many thanks to the Russell family for a successful conference where many CADASIL patients and families could meet up and gain more knowledge about this genetic condition.
This article was initially featured in the December 2012 issue of EMBRACE newsletter published by the CADASIL Association.