Blog Archives: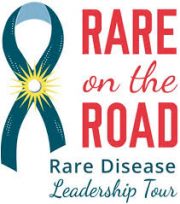 Nancy Maurer, cureCADASIL President and Trustee, attended RARE on the Road in Kansas City on June 5, 2017. This event, sponsored by EveryLife Foundation and Global Genes, focused on topics from Capacity Building to the Patients' Role in Drug Development, including breakout sessions and hands-on workshops. Attending this event enabled cureCADASIL to engage with other rare advocates and benefit from connecting with other disease advocacy leaders. Meeting and collaborating with leaders of other Rare Disease organizations was both encouraging and inspiring. The leadership teams of Global Genes and EveryLife Foundation brought such a refreshing perspective. Their energy and dedication to the Rare Disease cause is amazing and knowledge of the resources available so helpful. There was so much value in hearing speakers like Scott Hawley, a Stowers Institute Investigator and American Cancer Society Research Professor, talk about the importance of funding fundamental research for rare diseases and Lisa Schill discuss in detail how patient advocates can work with Congress to make a difference. The rare disease community is filled with wonderful leaders interested in collaborating to assist others on the journey with rare disease.
RARE on the Road succeeded in helping cureCADASIL leadership learn, grow and develop even more as activists for the CADASIL rare disease community!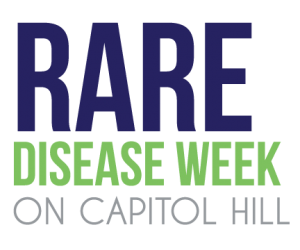 Feb.27 – March 2, 2017
Over 600 Rare Disease patients, caregivers, researchers and advocates met in Washington during the course of the week. 350 advocates attended the Legislative Conference that was held on Tuesday, Feburary 28th. Through out the day experts from Capitol Hill and the patient advocacy organizations discussed what to expect from the new Administration and Congress for the coming year. 328 Rare Disease Advocates participated in a total of 270 Lobby Day Meetings where Representatives were asked to join the Rare Disease Caucus as well as discussing issues involving Health Care Reform and incentives for rare disease drug development.
Janice Ragazzo, Trustee from the cureCADASIL Association attended these meetings. Over the course of 3 days, Janice had arranged meetings with many N.Y Representatives, Senator Charles Schumer and Senator Kirsten Gellibrand's office to discuss the important topic of petitioning the CDC to have an ICD-10 code assigned for CADASIL. She also delivered patients stories that she received from the CADASIL support group to each of their state district representatives and spoke to their health legislative aides.
Janice also attended the day long seminar provided by the RDLA to enrich and update the Rare Disease Advocates on many topics that have an effect of Rare Disease patients. Some of the subjects discussed: New Funding for the NIH, Health Care Reform, Rare Disease Funding Issues.  Top Health Policy issues were also discussed such as the Orphan Product Extensions Now, Accelerating Cures and Treatments(OPEN ACT), Rebuilding and Expanding the Rare Disease Congressional Caucus, Newborn Screening and Understanding the Clinical Drug
During breakout sessions Janice was able to learn how to become a more effective advocate on Capitol Hill. Through her follow ups with those she encountered she was able to get Congressional Letters of support to request that CADASIL receive an ICD code sent to the CDC from the offices of Representative Sean Patrick Maloney 18th District N.Y. and Representative Paul Tonko District 20. Also, after meetings with Emil Kakkis, President and Founder of the Everylife Foundation, Julie Jenkins Executive Director and Max Bronstein, Chief Advocacy and Science Policy Officer a personal letter of support was sent to the CDC Maintenance Committee on cureCADASIL's behalf.
Janice with Emil Kakkis – President EVERYLIFE FOUNDATION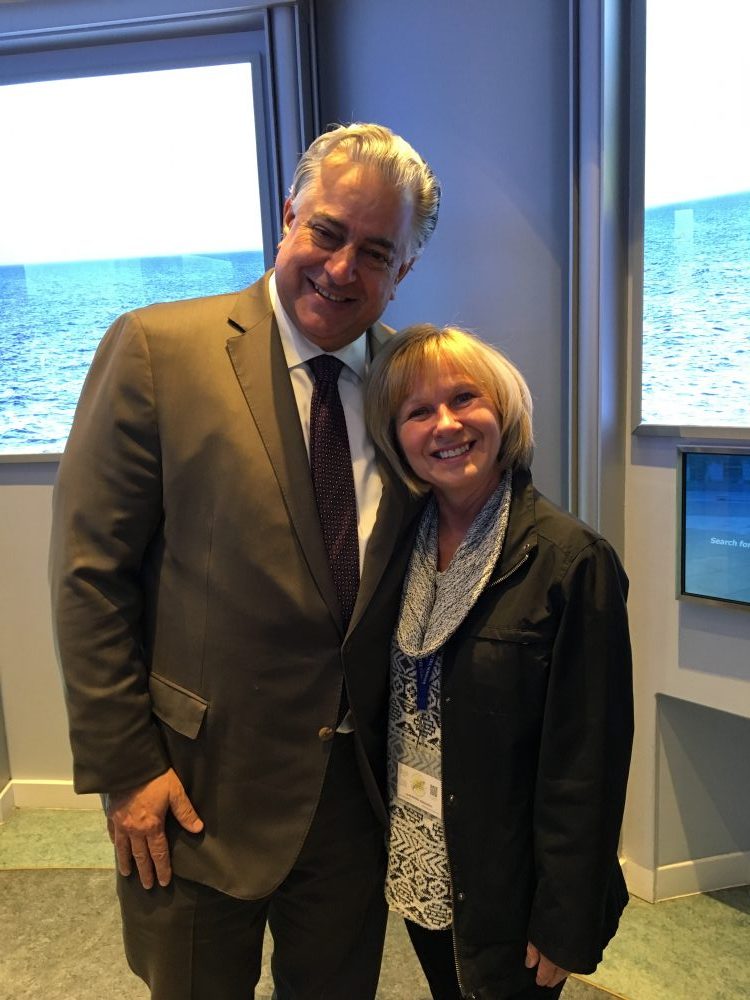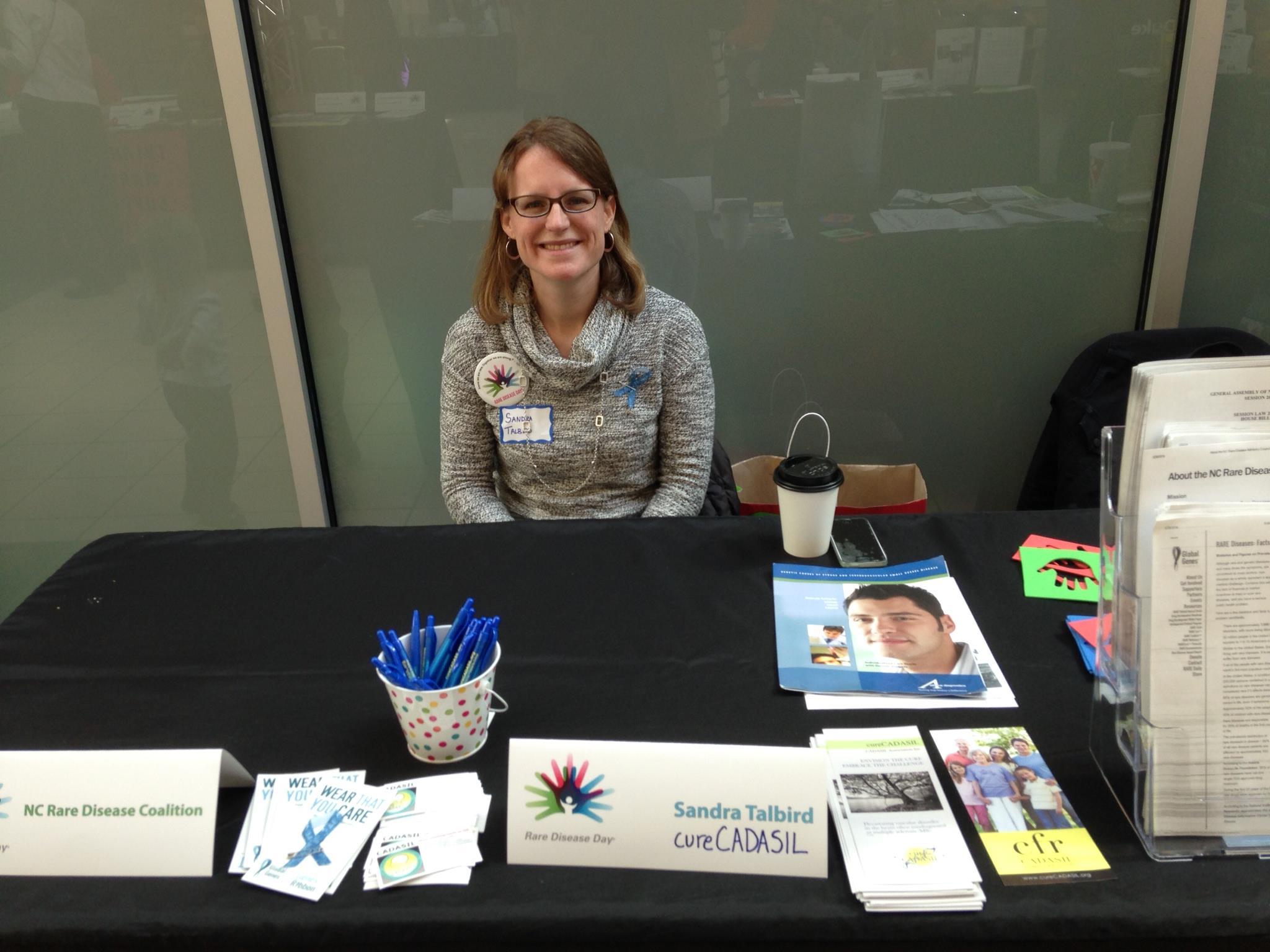 cureCADASIL Associate Trustee Sandra Talbird joined the newly formed NC Rare Disease Coalition last Fall. The Coalition is made up of rare disease patient advocates representing a variety of rare diseases, with CADASIL being the only adult-onset disease currently represented. The Coalition's mission is to advance the interests of the State's rare disease community by advising the NC Advisory Council on Rare Disease (a legislative body made up of appointed members).
Sandra participated on behalf of cureCADASIL and the NC Rare Disease Coalition in a Legislative Event on June 7, 2016 to thank the NC legislators for passing House Bill 823, which created the NC Advisory Council on Rare Disease last August (2015). North Carolina is the first state to pass a law creating an Advisory Council on rare disease, although other states including New Jersey and Utah have similar statewide advocacy groups. The June 7th event was successful in terms of making connections with other rare disease organizations, the local media, and potential research collaborators, including the UNC Gene Therapy Center.
You can get additional information about NC Rare initiatives on their webpage by clicking here.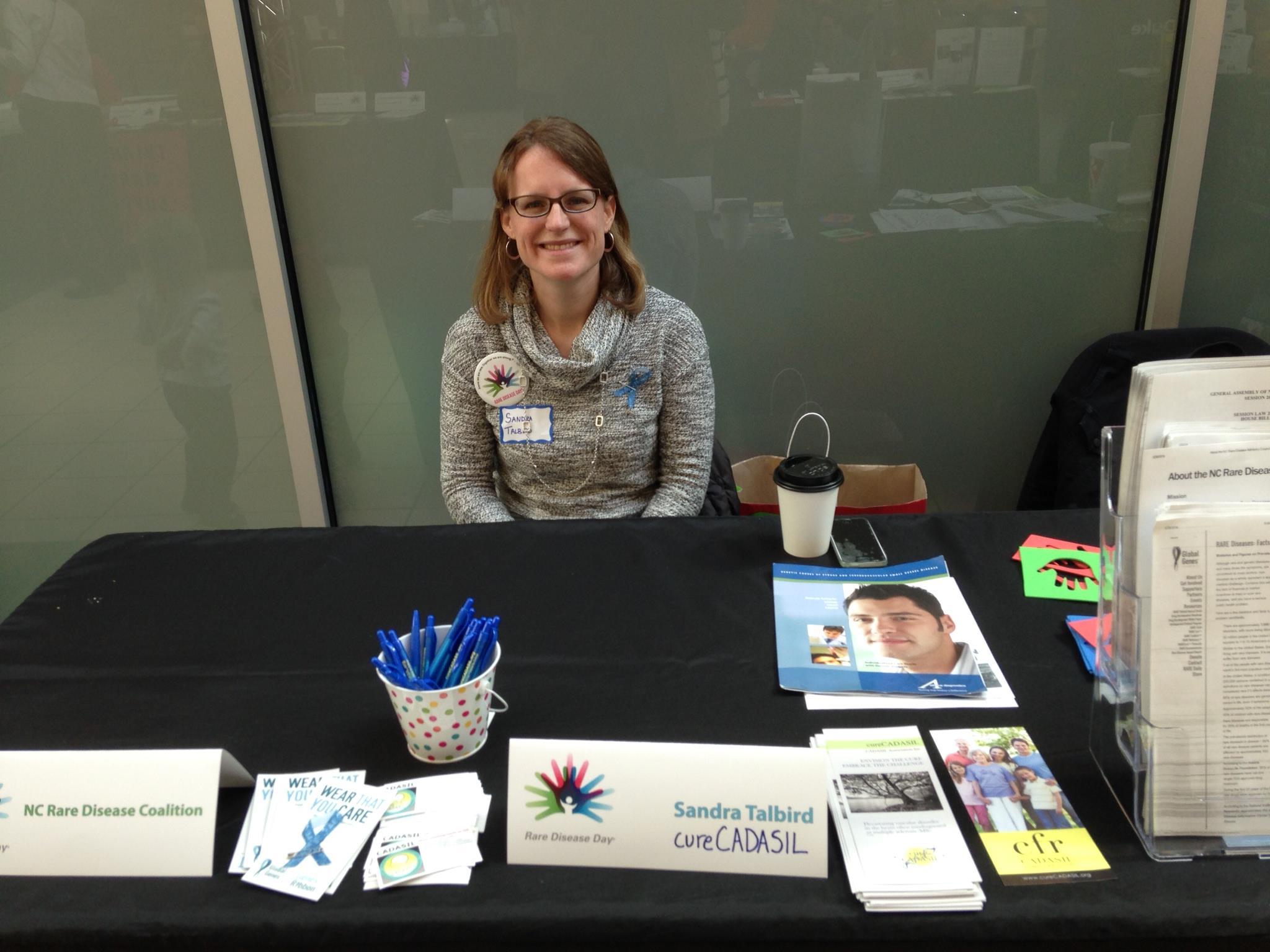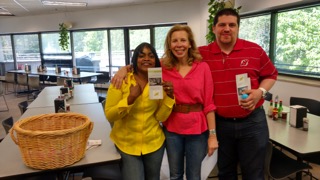 In May 2016, Tony and Janice Ragazzo helped organize a fundraiser at ESM Ferolie in New York, where Tony has worked for many years. The employees really pulled together and raised $550. The Ferolie Family generously matched what was raised, bringing the total donation for  cureCADASIL to $1100. We are so very thankful to the efforts of this company and family for supporting CADASIL research!  Great job!